In the middle of my short holiday at the Peak District an article appeared on the famous US newspaper on the 6th of August 2020. The article was titled 'Everybody Is a Live-Streamer in Covid-19 Era' and I featured on the opening paragraph for that story. The article was published in print of the Wall Street Journal as well.
"Soon after the coronavirus outbreak was declared a global pandemic, Atul Rana started using the video app Zoom to keep up with peers in his field. The high-school math tutor found the hourlong conversations so enlightening, he began broadcasting them live once a week on Twitter, Facebook and YouTube."

Sarah E Needleman – Wall Street Journal, 6th August 2020
I had been contacted by author Sarah earlier and this seemed like a pretty cool story to be part of. Little did I know that I was a part of a new type of media creator in a family of live-streamers, a niche of sorts, people who stream about fitness training, video games, music and more. Which in itself has given me more ideas to try out for other things I do.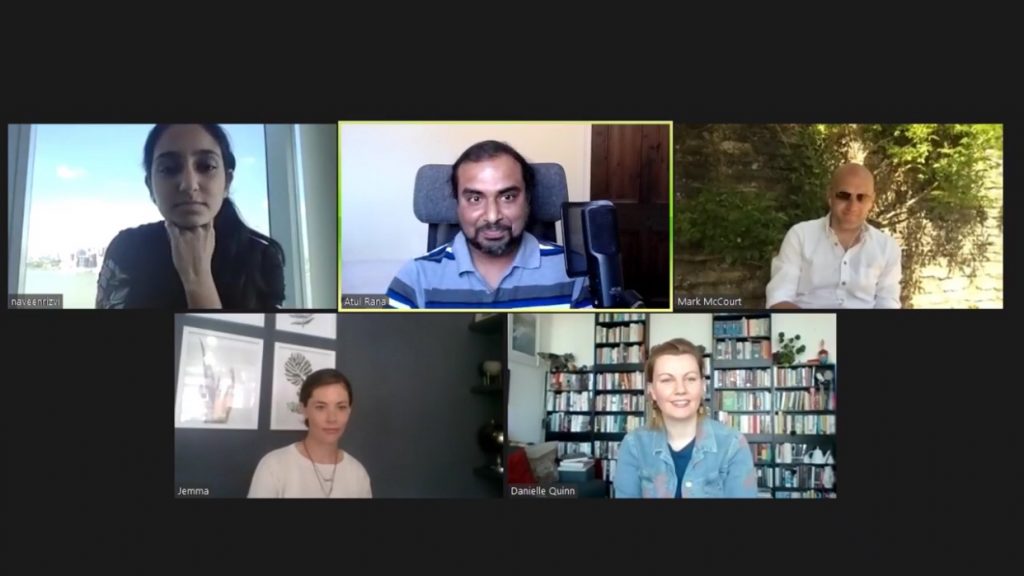 I already mentioned in a previous post that one of the highest leverage activities I thought I could engage in as soon as the Covid-19 pandemic went global was to live stream with UK based maths teachers. I was an early adopter to live streaming, starting from streaming live music gigs in my room from 2014 on YouTube, to 2016 on Facebook, to education live streaming on my Facebook Page and eventually Indie Tutors to help other tutors.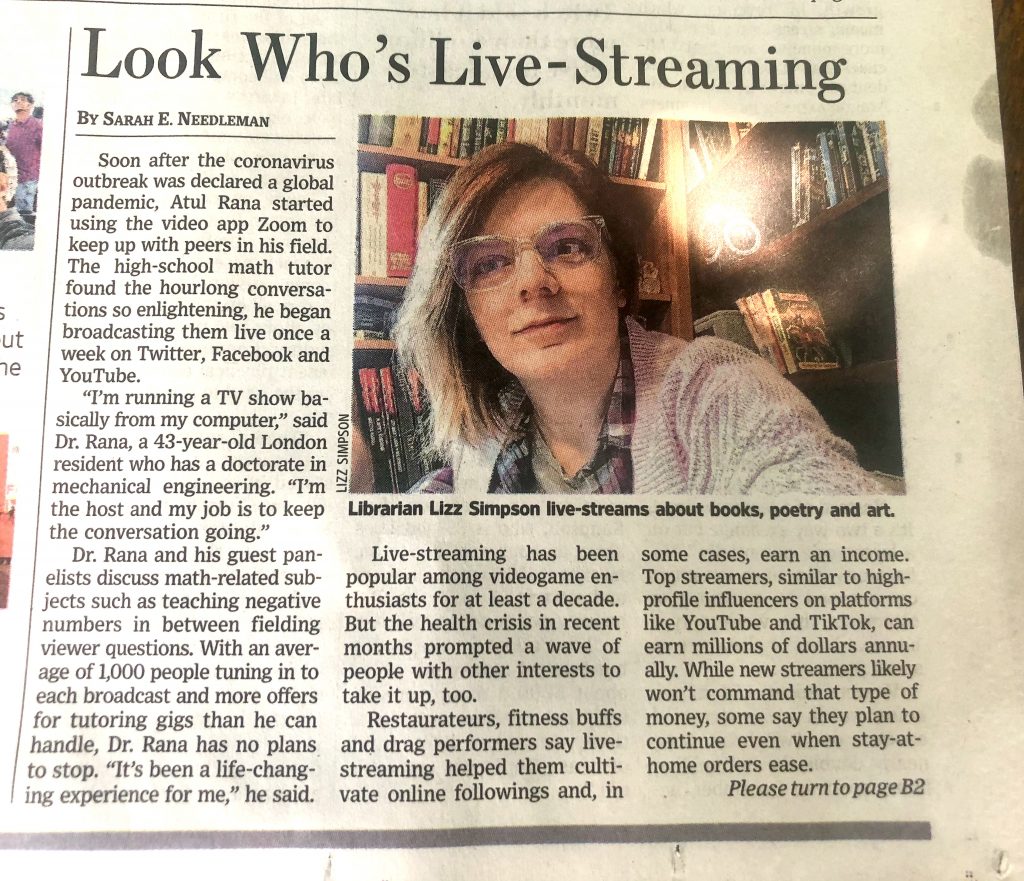 The need for a community of passionate maths teachers to communicate and share their thoughts has always been there. And there is a really rich and diverse community of UK maths teachers and tutors on twitter. The pandemic brought to an end of face to face conferences and meetups for a few months. I felt that loss as well. I felt I had to now rise up to a new role. To bring my expertise as an online maths and science tutor in holding an online space for tutees, to now holding it for these passionate maths teachers and to learn from them.
Unlike the earlier live streams, these were multi streamed simultaneously on twitter, Facebook and YouTube. I invented a new way of maths CPD online as more and more people gave me ideas. One great idea was to take questions live on twitter and discuss them on a panel.
Anyway, enough of my self congratulatory post here 🙂 I really like the idea that now anyone can run their own TV show online, not just mainstream or any other media. And over the coming months I hope to train up others to livestream like I do using OBS, restream and social media, so this becomes more of the norm and a new thing.